Phillip Capital
Online Mutual Fund Exchange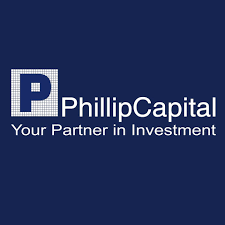 Established in 1975 in Singapore, Phillip Securities began as a small localized stock broking company. Today, the Phillip Group consists of 30 main operating entities, employing well over 3,000 employees located in 15 countries: Singapore, Malaysia, Thailand, Hong Kong, Indonesia, United Kingdom, Australia, Japan, France, USA, Turkey, India, UAE, Cambodia and China.
WHAT WE DID FOR PHILLIP CAPITAL
Cloud Hybrid Architecture
Web & Mobile App Development
Phase 1
Create a friction –less solution to increase the usage and sales for Phillip Capital's mutual fund business. Architect and build the solution from ground up using the latest in cloud and front-end technologies.
Phase 2
Build a brokerage to brokerage (B2B, B2B2B or B2B2C) mutual funds platform using blockchain technologies to drive sales via brokerage channels.
The solution involved re-engineering their back-end to establish a cloud-hybrid solution, re-designing and building their web and mobile apps (iOS and Android) using Flutter and optimizing transaction processing. The new apps are build using the latest in cloud, leveraging server-less technologies for compute and an array of other cloud services to offer a friction-less experience for their customers.
The second phase of the solution involves optimizing their back-end operations and building a B2B2C blockchain solution that allows Phillip to onboard other brokerages in a transparent and efficient fashion.